FEATURED RESOURCES
Are you ready?
In Latin America, the are more than 100 million evangelical christians ready to be Mobelized to the Nations! Are you ready?
Get Ready to Go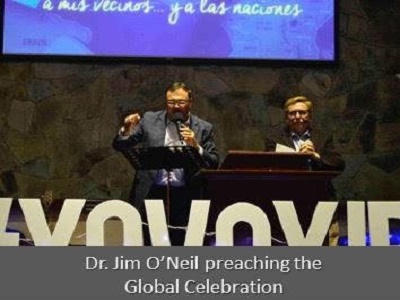 As you walked in you could see the flight board in the back announcing departures to very exotic places like; India, Turkey, Iraq, Peru, Mexico, and the Dominican Republic. You could see signs above different doors that said "Departures for Jerusalem", "Departures for Judea", "Departures for Samaria", "Departures for the Ends of the Earth", and each person was given a credit card and a boarding pass, flight attendants greeted you at the doors.
But this time I was not at an airport as I usually am every week, this was Global Celebration at Miramonte Baptist Church in San Salvador, and their theme was "Yo Voy" "Get Ready to Go".
Celebration of Baptist Church Miramonte, El Salvador