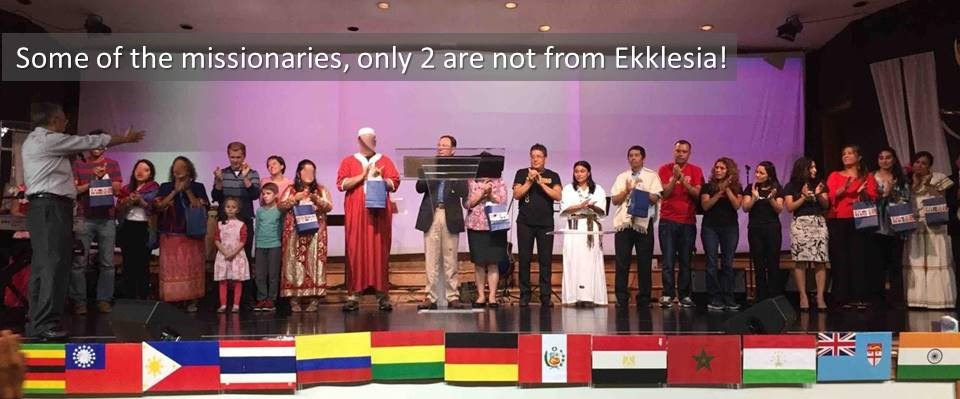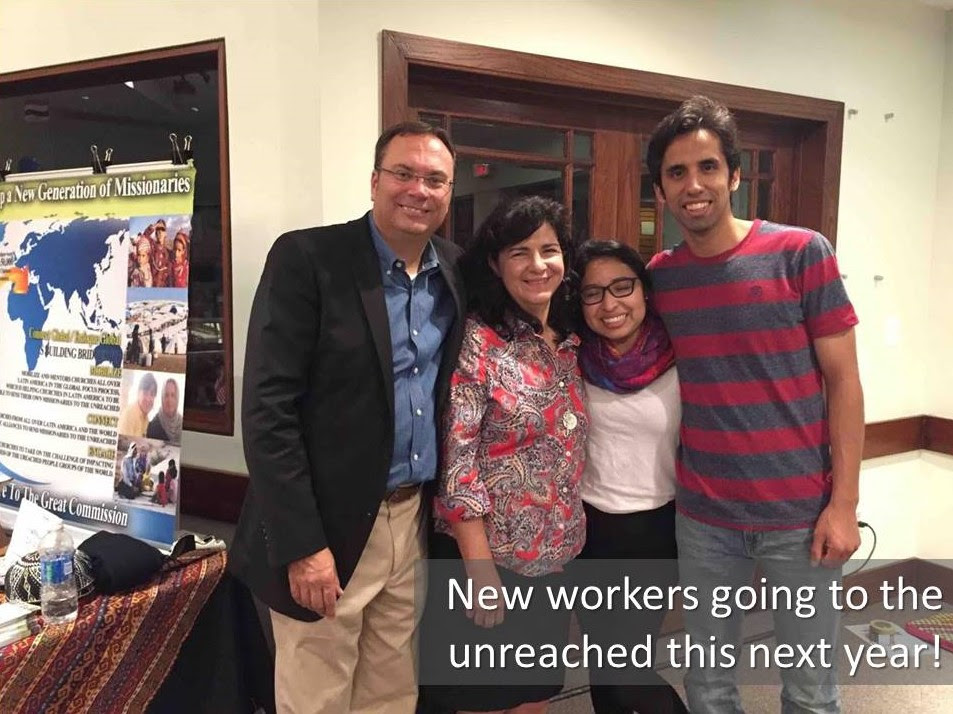 The first Global Celebration at Ekklesia was monumental for the church, it was the culmination of over a year of mentoring the church to make intentional paradigm shifts and engaging and involving their own people to be on mission for Christ locally and globally. That first Celebration we helped them by inviting several "Ends of the earth" missionaries, over 90% of all the missionaries that year were from outside the church. This last week we celebrated the fourth Global Celebration at Ekklesia, and it was extremely notable what God has done in the last four years. Now instead of 90% of the missionaries coming from outside, 90% of the missionaries were from Ekklesia! They have started an ESL program locally that is reaching Hindu's and Mslms teaching them English, they have 4 missional projects in other parts of Latin America, all lead by their own church members!
This year there were only 2 "Ends of the earth" missionaries invited from outside, all of the rest where families from Ekklesia! These are people that used to sit in the "pews" of the church, but are now serving in totally closed countries in Central Asia, the Middle East, and Thailand!
God is doing something incredible and He is raising up even more workers to send to the fields from this Hispanic congregation in the Washington D.C. area. This is the difference between Global Focus and many other missional focused programs.
In Global Focus we do not just teach about missions in a missions event, we come along side churches, walking with them in a mentorship role, helping them to make intencional changes and paradigm shifts which engage and involve the entire church until the church is sending out it's own workers to the fields.