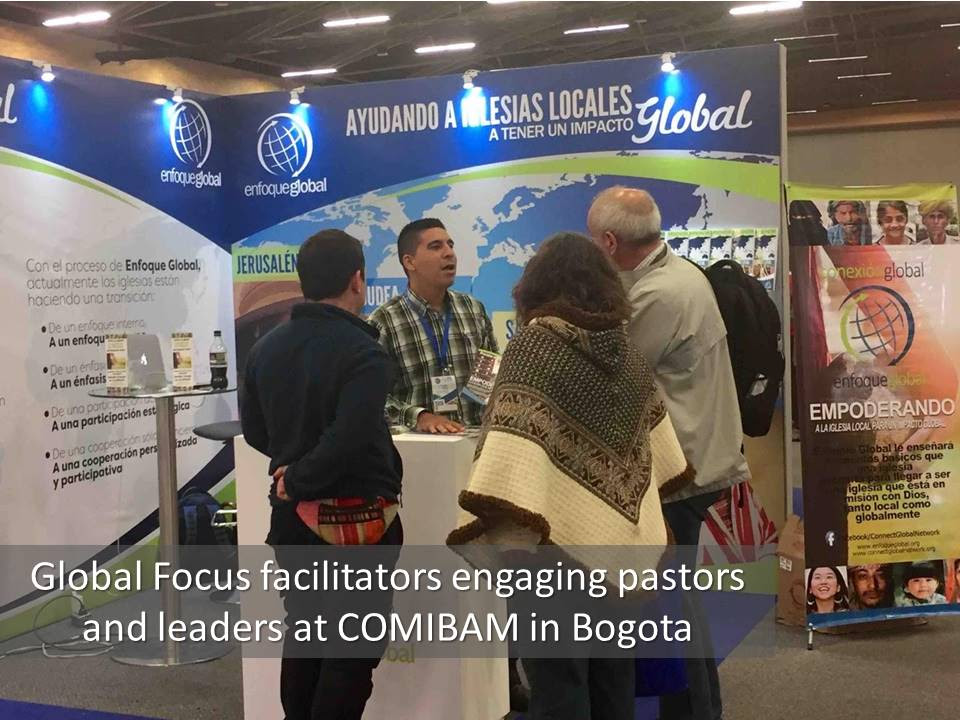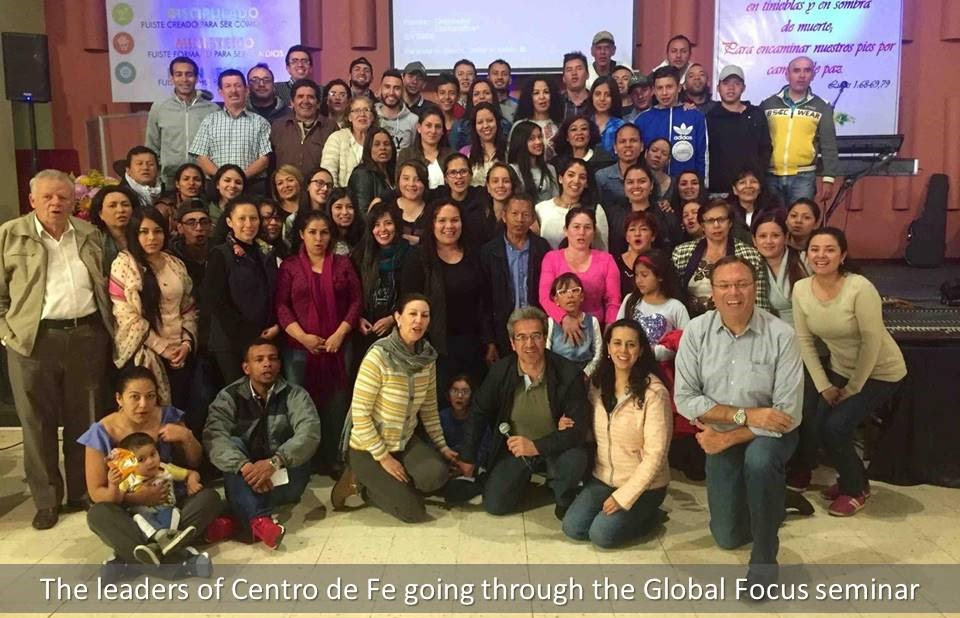 Last week I told you how Global Focus in Latin America is helping to facilitate a movement of God to the nations. We have now grown to 14 facilitators that are mentoring over 300 churches in 12 different countries.
We believe that the next great movement of God in missions is emerging from Latin America towards the unreached. Please prayerfully consider helping raise the $7,500.00 for our facilitators training events and train even more facilitators to engage and mentor even more churches in Latin America.
Last week was a great week participating in COMIBAM (The Latin American Missions Congress). Several of the GF facilitators participated and we were able to engage hundreds of leaders throughout Latin America. We were also able to lead Centro de Fe y Esperanza church of Bogota (Faith and Hope Center) start the GF process this weekend. We were able to train about 70 of the church's leadership and preach Sunday, the alter was full of people committing to become an "Antioch Church" to reach the nations from Colombia. This week, Xochitl and I are with our pastor at his Timothy Barnabas ministry school in California, and this weekend will be able to connect with Matthew and Nayeli and debrief about their vision trip to Southeast Asia.
Thank you for holding the ropes in prayer and financially for our ministry!